From The President
Thank you very much for your interest in Advancement Partners and welcome to our website. For over twenty-two years, we have specialized in development consulting for Catholic education; it has been our singular focus. We have worked with over 300 Catholic high schools and k-12 schools nationwide introducing them to the higher education model of institutional advancement to help them maximize their philanthropic potential.
We are all products of Catholic education and our children are products of Catholic education. We believe in the mission of Catholic education - that is what inspired us to do this work and to develop our mission of Creating the Future of Catholic Education.
Our extensive experience indicates clearly that the landscape has changed dramatically for Catholic schools and that "business as usual" is no longer an option. Downward pressure on tuition, increased demand for financial aid, new and renovated facilities, upgraded technology, competitive compensation for faculty and staff and formidable competition for students in the secondary education marketplace are several of the critical issues facing Catholic high schools today.
There is no longer any margin for error in seeking to maximize your philanthropic potential. To achieve that objective requires a comprehensive strategy focused on fundamentals combined with consistent, disciplined implementation.
The information on our website introduces us and describes our core values, guiding principles, the services we provide and some testimonials from several clients. We have an outstanding record of success; our process is effective and our services are affordable.
I invite you to take a moment and call or email if you have any questions or would like to learn more about our services. We would be happy to come visit you to meet with your leadership team, at no cost to you, to discuss how we may be able to help you.
My very best wishes for success.
Sincerely,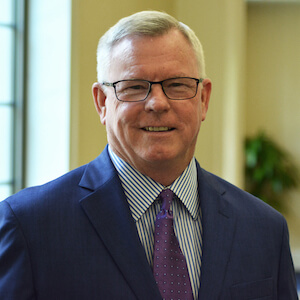 Terry Fairholm
President
(614) 226-1074‬
terry@advancementpartners.com