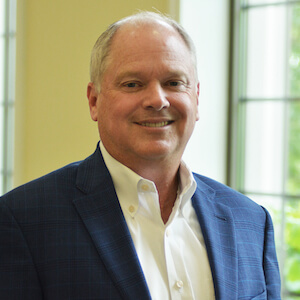 William J. Acton, Senior Partner at Advancement Partners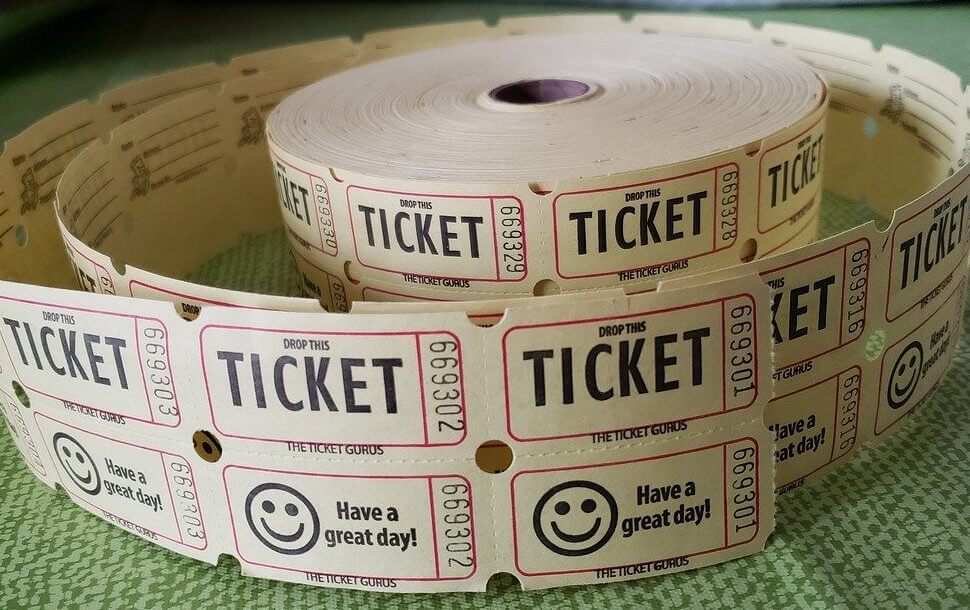 Raffles, pizza sales, car washes, walkathons, chicken dinners, game nights - the time is now to rethink some (or all) of these activity-oriented fundraisers.
Those of us who attended or sent children to Catholic school remember well the traditional forms of fundraising activities. Surprisingly, and stubbornly, many of these still exist in some form or other: 50/50 raffles, pizza sales, car washes, walkathons, chicken dinners, game nights…the list is pretty endless. Back in the day, kids were bringing home fliers in their school books almost every month announcing the next fundraising activity (holiday wrapping paper, anyone?). Parents were being recruited to "staff" the Christmas tree lot or Halloween Hoedown. But as we noted in last month's blog, it's virtually impossible to find enough parents, or the "right" parents to lead and run these fundraising activities. They're busy. And/or they don't want to. Even worse are some of the parents who desperately want to get involved or lead. These are the ones that are the opposite of the "right" parents, if you know what I mean. Let's face it, these activities usually don't raise a ton of money – at least not relative to the time, effort and psychological damage they extract on our parents. Not a lot of people sigh a wistful, "boy, that was great!" after the last garbage bag is hauled out of the gym following a fish fry.
These fundraisers also hurt the annual fund. I mean, if a parent has already purchased raffle tickets and staffed the snack shop one weekend and then played in the golf outing…haven't they already done enough? The time is now to rethink some (or all) of these activity-oriented fundraisers. If they are not raising a significant amount of revenue, efficiently, while engaging your parents in the school mission, they should be looked at, for sure.
I worked with one outstanding Catholic high school that was trying to move from its transactional fundraising mentality into a more impactful culture of philanthropy. But they had one fundraising activity that was hard to drop: their monthly bingo game. Now, in the history of Catholic institutions in the USA, bingo might have the record for raking in the most gross revenue of any fundraising activity. Thank goodness for bingo! It kept so many Catholic schools alive. But, well, that was then, right? You don't see a lot of millennials playing bingo anymore. Actually, you don't see a lot of anyone playing bingo anymore.
Anyway, this particular Catholic school had relied on bingo funding for many, many years, and while the bingo income was ebbing each fiscal year, it was still too big of a revenue stream for the school to simply shut it off all at once. The school president knew where things were heading and he was trying to get out in front of the collapse.
One day he looked at me just as that month's bingo game was beginning and said, "Every time I see a hearse go by I think, 'there goes another loyal bingo player.'"
When he learned, from the local police, that one of the long-time bingo volunteers — a grandfather of a current student, by the way — had been skimming for years from the monthly game, he put a swift and permanent end to bingo. Bingo might have been good for bringing money into his school, but it actually cultivated the opposite of philanthropy: greed.
It's tricky aligning your school's advancement needs with your parents' needs and expectations. But it's never been more essential. As we mentioned last month, there is no "one size fits all" when it comes to parents in your school. There's lots of diversity there. But there are a few fundamental things we need to understand in order to build strong and effective parent relations:
1. Parents see themselves as customers of the school. Their tuition payments support this mindset. And when they look to the school, they are looking for value, for return on investment. They want to know what you do for them (and their child, of course). And when you ask them for money — for whatever the reason — they want to know why. They want to know specifically what they are supporting. They want to pick and choose what they support. This is why lots of times parents see buying spirit tee-shirts (for the band or the soccer team, for example) as supporting the school. Those types of activities are seen as fundraising, as helping.
2. Most parents would welcome the chance to get involved, but primarily in meaningful ways. Very few moms and dads have the time or interest in doing things like stuffing envelopes for a mailer, the way they may have done in earlier generations. Because their time is precious, they want to use it for impact. They may want to volunteer, but only for those things that they see as truly meaningful. That could mean something that directly affects their own child, but also usually means something that impacts the "greater good" — the whole school, or the local or even global community. The parents of today's high schoolers are of an age where they are looking to make a larger societal impact with the time they donate.
3. Time is a parent's most treasured asset. See #2 above. They don't have any time to waste, so think carefully about those times when you really, really want them to show up.
4. Most parents don't know what you're talking about when you say things like, "annual fund." We need to eliminate the jargon from our communications. Schools waste energy trying to "teach" parents what an annual fund is, and why it's different than giving to the boosters or supporting the gala. The only thing parents understand is that you want money…and didn't they just give you money when they wrote the check for their kid's robotics team trip last week?
5. Lots of parents will make heroic sacrifices for the well-being and future success of their children. Yes, parents will enroll their two high-school aged children in different schools to achieve a better "fit" for each child. They will sign their kids up for a travel sports' team that is three towns away, if that's what is required to achieve whatever goals they have established. They will wait in cars for hours on end to pick up their children from Irish dance lessons. Parents do want their children to succeed and a huge part of success is happiness. And they want the school, for which they devote so much income and volunteer time, to be a key player in their child's happiness and path to success.
6. Many (most?) parents still want to be part of the school community, so events are a good thing! We are not anti-event, as long as the purpose of the event is clear — is it a fundraiser or friendraiser? Are you trying to build your community through the event? Because most schools' parents are from hither and yon, creating community builders is an excellent idea — just don't co-mingle it with a fake fundraising effort. Your fundraising events (especially ones that involve parents) should focus on raising as much money as possible, for as little out-of-pocket cost as possible. They can still be fun, but everyone has to understand the purpose: we are here trying to raise as much money as possible to support X at the school. Your community-building events should be low-cost, break-even or even revenue-losing affairs with a sole focus on your school's mission and a celebration of community. And, yes, they are fun, too.
Parents want and deserve openness and clarity when it comes to all areas of school operations. They need to understand how philanthropy is an integral part of your school's operating budget — why you keep tuition artificially low, and what specifically philanthropy allows. They need to know what tuition covers in your cost of operations and what it does not. It is only after they understand that they can consider how they wish to plug into your community and what level of giving (if any) they want to pursue. And brace yourself: chances are they will still consider that spirit shirt purchase as "helping" no matter what you say.
We recommend that schools use their requests for investment to show how philanthropy provides the difference between a "good" high school experience and "your" high school experience. What is it that you do in your school that is above and beyond? That is what philanthropy supports. Perhaps that means attracting, retaining and rewarding teachers that are engaged in their students' well-being — in and beyond the classroom. It could mean supporting a robust tuition assistance program that infuses the campus with socio-economic diversity and embraces one of your school's core missions.
Each school has its own examples, but it's critical to think big…to think "transformational" rather than "transactional."" Doing so allows parents to better understand how you do what you do, and how their support, combined with others' support, makes a genuine difference. It also allows you to create purely social, community-building parent gatherings and celebrations. Everyone will be happier and you'll raise more money.
---
Posted on: April 27, 2022
---